About Natural Healthcare College
Great distance learning nutrition courses and naturopathy courses in the UK – accredited by the NNA
.
Why choose Natural Healthcare College?
Our UK accredited distance learning nutrition courses teach nutrition with a naturopathic influence. It stems from a passionate belief in the natural healthcare properties of nutrition to help achieve optimal health. 
We aim to give our graduates the knowledge, competence and confidence needed to become first-rate natural healthcare practitioners. Our nutrition courses meet the stringent criteria of highly acknowledged UK accrediting bodies. This means they aren't the quickest, simplest, or cheapest. But if you compare them with courses that are similar in qualification level of training, scope, depth, range of topics covered, study time, tutor input and meet such high accreditation requirements, we think you'll be impressed with our fees. And it's important to be sure your chosen course really will equip you to become that first-rate natural healthcare practitioner.
The bulk of your studies can be carried out via distance learning at home.  Our online nutrition courses do however require attendance at varying stages.
"Be wary of courses where there are no direct contact hours. Webinars and e-learning aren't the same as direct contact. Major insurance companies won't provide cover for such courses." – General Naturopathic Council
The World Health Organisation's (WHO) Report on Diet, Physical Activity and Health highlights the potential for improving public health by reducing the prevalence of risk factors. The WHO report is updated on a regular basis, compiling data from its member states.
World Health Statistics 2017 compiles data on 21 health-related 'Sustainable Development Goals (SDG)' targets, with 35 indicators, as well as data on life expectancy. It lists: 'opportunities to improve health and multiple other SDG targets'.
These include 'unhealthy food consumption and lack of physical activity' with the aim of improving risk factors for 'obesity, CVDs (cardiovascular diseases), diabetes, cancers and dental caries'.
The World Health Statistics 2017 report recommends "key actions beyond the health sector" to include "education". This course aims to provide you with the natural healthcare knowledge to help deliver this world-wide health strategy.
The College is dedicated to supporting its students to achieve their full potential as highly competent natural healthcare practitioners. Our courses are structured to help students make the transition from the acquisition of knowledge to its effective application for the benefit of others.
Accredited in the UK by the Naturopathic Nutrition Association and the General Naturopathic Council our courses provide a good mix of self-study and supported learning via tutorials. Our tutors are all practicing Naturopathic Nutritional Therapists and are extremely knowledgeable. Many of them have  graduated from the Natural HealthCare College and are therefore very well placed to support our students.
All our students should be aiming to develop the skills needed to become effective and confident natural healthcare practitioners. And then help people rediscover their appetite for life, with the mental and physical vitality and well-being to be vibrantly healthy.
Introducing the talented tutors who teach at the Natural Healthcare College.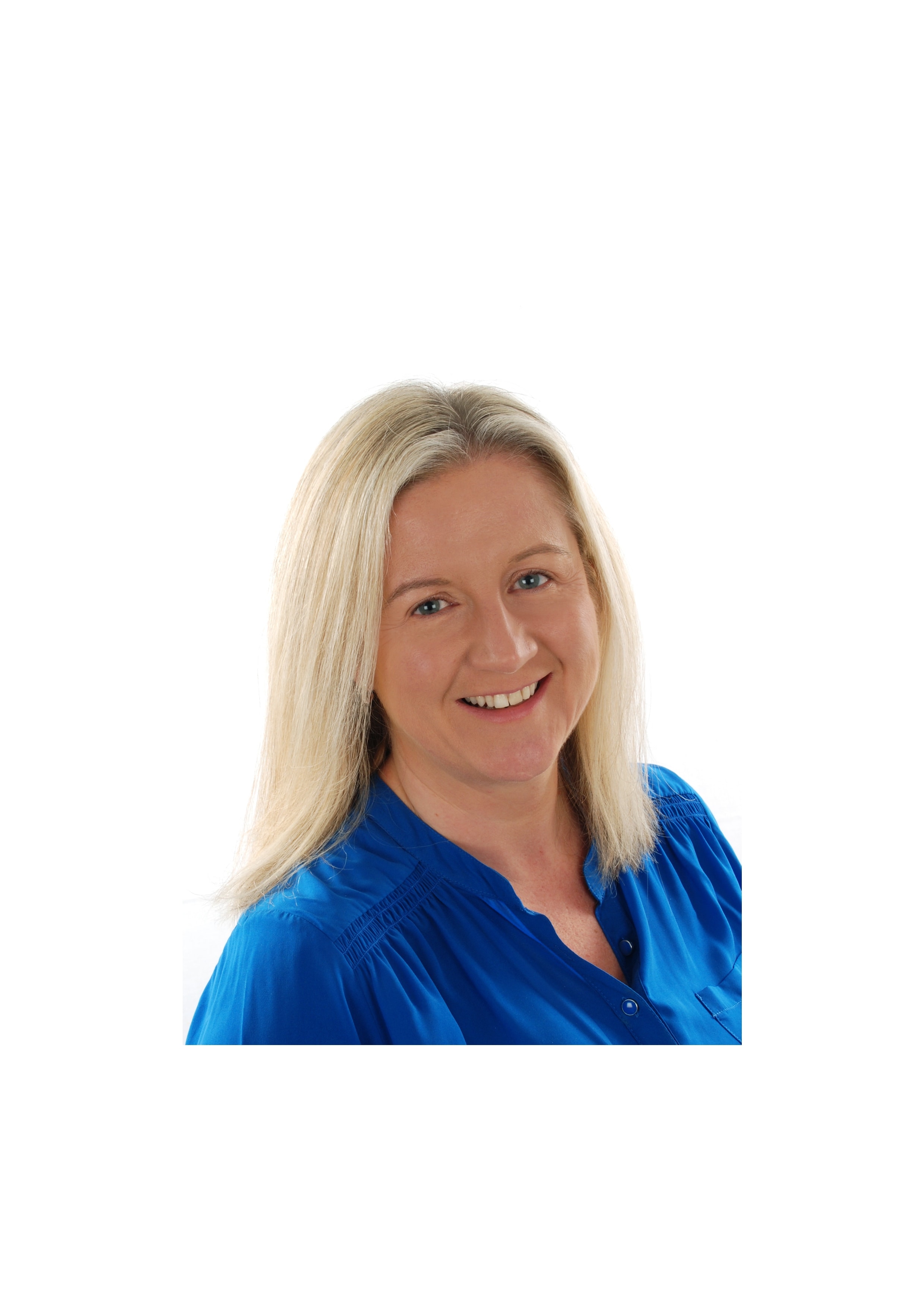 Meet The Principal: Caroline Gilmartin Dip NNT, Dip Ir, MNNA, LLB, LLM
Caroline originally trained as a lawyer gaining a Law degree and Masters in International Business Law from Manchester University. She worked in London for many years in corporate banking and became interested in natural healthcare due to her own health problems and those of her family.
After qualifying from Natural Healthcare College as a Naturopathic Nutritional Therapist she set up her highly successful clinic Nutraclin in Kent and London.
Caroline went on to qualify as an Iridologist, a subject she is extremely passionate about, and has also trained in Hydrotherapy, Bodywork and Muscle response testing (kinesiology). She believes in an integrated approach to health and is also a qualified HRV practitioner using a medical piece of equipment called the Kardivar to assess the autonomic nervous system in her clinic.
Often professing to specialise in stress related conditions both professionally and personally, Caroline knows first-hand how the pressure of our working lives can reduce our resilience.
She is a longstanding committee member of the Naturopathic Nutrition Association and is responsible for Communications and PR, organising their annual conference each year.
She is married with three young children and has always had a big passion for travelling particularly Africa, recently travelling to Uganda by herself to trek with gorillas!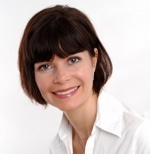 Caroline Peyton ND, Dip NNT, MNNA
Caroline graduated from Kent University with a BA (Hons) in Management Science, following which she spent 20 years working in several management areas of the corporate sector. She knows from her personal experiences the stress and pressure of working life today and the impact this may have on health and well-being. Caroline became disillusioned with corporate life and wanted to find a better, healthier balance. She retrained with Natural Healthcare College and is a fully qualified Naturopathic Nutritional Therapist, Naturopath and Iridologist with practices in the Swindon and Cirencester areas. Caroline is married with twin daughters. Outside work Caroline's main hobby is riding and competing on her horse Rolo. Caroline is current Chair of the Naturopathic Nutrition Association.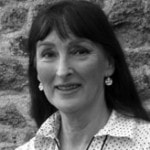 Jackie Day ND, MH, DNI, MNNA, FGNI, MAMH
Jackie is the college's founding principal and is now consultant to the college. She incorporates Naturopathic Nutritional Therapy, Herbal Medicine, Iridology and Stress Management into her naturopathic practice. Based on the northern edge of the Dartmoor National Park, she can also indulge her love of nature and animals.
Jackie has extensive experience in corporate and manufacturing sector management, working with both small and international companies. She has several years experience in the management of CAM professional bodies and has been a Council member of the Guild of Naturopathic Iridologists (GNII),  the General Naturopathic Council (GNC), the Naturopathic Nutrition Association (NNA) (current President) and the Association of Master Herbalists. Jackie was part of the GNC team that in 2009 revised the Core Elements for Naturopathic Education, and established the Naturopathic National Occupational Standards.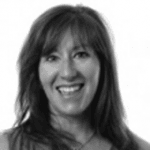 Samantha Downton Dip NNT, MNNA
Sam became interested in the benefits of using food as medicine after significantly improving her own asthma and IBS symptoms using nutrition to heal the body and understanding which foods were causing her body to become 'congested'.  After qualifying from Natural Healthcare College as a Naturopathic Nutritional Therapist she set up her practice in Newport Pagnell. Sam is passionate about working with her clients to educate and empower them to make choices using up-to-date and relevant nutritional advice which benefit their health and natural balance. She's also Registrar of the Naturopathic Nutrition Association.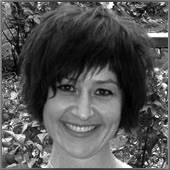 Lesley Harper Dip NNT, MNNA
Lesley is a Naturopathic Nutritional Therapist who graduated with the Natural Healthcare College. During a ten year engineering career, her own health problems ignited interest in nutritional approaches to health and she experienced firsthand the positive effects of nutrition on health. Lesley believes that sound nutrition is the foundation for optimum health, and that an integrated approach to healthcare can bring many benefits to the individual. In her role as a nutritional therapist she aims to provide appropriate information and achievable recommendations in order for the individual to be able to make informed decisions about their own healthcare. She currently runs a private practice from the centre of Exeter, Devon and in her spare time enjoys cooking, yoga and cycling, as well as live music.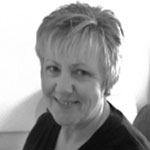 Fiona Kennard Dip NNT, MNNA
Fiona is a Naturopathic Nutritional Therapist who graduated with the Natural Healthcare College. After bringing up her children, she had a career in insurance and accounting before family health issues led her to investigate nutritional and more natural solutions. This showed her the way to improve her family's issues and her own health problems too, and led her to a whole new career. She thoroughly enjoys seeing the beneficial changes in her clients at a clinic in Maidstone. Fiona spends any spare time practicing yoga, walking and cooking.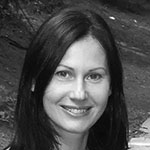 Cora Weekes ND, DipNT CNM, MNNA
Wanting to understand how things work in our world, Cora initially studied physics, and gained a M.Sc. in physics engineering, then moved on to a career in Information Technology. After her daughter was born in 2004, she realised the importance of natural health and good nutrition. These give us not only more enjoyment and physical wellbeing, but also impart a deeper understanding of our place in the world. She retrained with the College of Naturopathic Medicine and is a fully qualified Naturopathic Nutritional Therapist and Naturopath. Cora has practices in Chatham and Maidstone, where she enjoys educating and empowering her clients to improve their health and wellbeing. Outside work, she enjoys spending time with her family, reading and researching on spiritual practices, and playing the banjo.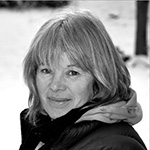 Jan Bailey Dip NNT, MNNA
Jan has had a life long interest in human biology and how diet and lifestyle has an impact on health. She graduated from Bristol University with a degree in Anatomy and Physiology, then went on to train in Physical and Outdoor Education. Jan has taught Human Biology and all manner of PE and adventure activities. She has a Diploma in Nutritional Therapy from the Natural Healthcare College.
Jan lives and works in Crediton, Devon, and is a therapist at Crediton Complimentary Health Centre. She has strong links with local food suppliers, through the Farmers' Markets in Crediton and Exeter, and through an association with an award winning local organic vegetable farm. She also works in collaboration with the local health food shop in Crediton. Jan firmly believes that the role of a Nutritional therapist is to provide appropriate, straightforward information to a client to empower them to make good decisions to support their own health and lifestyle. Away from work, Jan keeps busy with her garden, walking and sailing, and being with friends.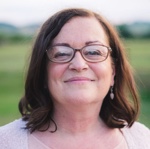 Sue Mc Garrigle ND DipION CNHC mBANT NNA GNC
Sue is a Clinical Nutritional Therapist and Naturopath having graduated after seven years with two diplomas in Nutritional Therapy and Naturopathy and has practiced since 2001. As a lecturer to college and university students to Masters level, Sue has trained hundreds of natural healthcare and medical practitioners in many aspects of nutritional therapy. She writes as a regular contributor of specialist nutrition articles for magazines and newspapers. Her post graduate seminars and webinars offer a comprehensive approach to nutrition practice and practical naturopathic techniques. Sue is also currently a member of BANTs Professional Practice Committee. In her spare time she enjoys nature photography and pottering around the garden.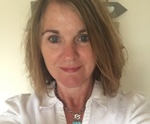 Annabel Caulfield Dip NNT MNNA
Annabel originally studied Education to Masters level, and worked in Higher Education for over 25 years. Having struggled with her weight, and suffered with migraines and digestive problems herself she decided to explore the field of naturopathic nutrition for some answers. After 3 years of study with the Natural Healthcare College, she qualified as a Naturopathic Nutritional Therapist and has her own practice in the Milton Keynes area. Outside of work she loves to spend time with her two boys, practise yoga and has a passion for writing. Annabel is also Secretary of the Naturopathic Nutrition Association.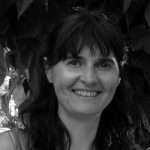 Marjan Desmet Dip NNT, DNI, MNNA
Marjan grew up in a nature and health conscious family where naturopaths would be consulted for any health issues. After a career of 14 years as a landscape architect she gave in to her hunger for more knowledge on health to be able to help people herself. She finished her studies at the Natural Healthcare College and graduated as master Iridologist the year after. Marjan practiced in the UK for two years before moving back to Belgium with her husband and three boys and setting up practice in a whole new environment again. In addition to private consultations, she believes in the wider educational task we have as practitioners to increase awareness of natural and preventative health and in developing networks between health care professionals. Outside work, Marjan enjoys walking and is involved in setting up a Cohousing project in her town.
Accredited online nutrition courses
Contact Us
If you'd like to find out more about the Natural Healthcare College then please do get in touch using this contact form. If you're ready to get started then you can contact us for an application form.